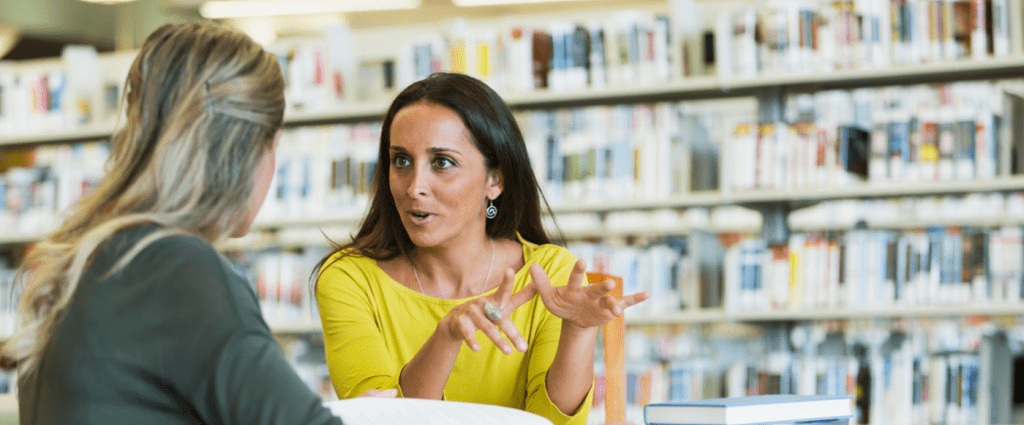 Are you looking for some support in using our resources or teaching about elections and democracy? We can help.
This year, Elections Canada is running pilot projects in both Manitoba and the Greater Toronto Area where we have senior education specialists who can come to you! We can present at your professional learning event, at a staff or department meeting, or even do a demonstration lesson in your classroom with your students. All of our resources are designed to support inquiry learning by engaging students in asking questions about elections and democracy. 
And you too, as a teacher, have questions about these topics. That's why we are here to guide and support you.
To contact the professional learning specialist near you, please contact us: education@elections.ca
---
Further your professional learning by attending our workshops at the following events: 
Event: Democracy Bootcamp Canada 2019 [presented in French]
Description: Capacity-building event for Student Vote Canada 2019
Organizer: CIVIX (made possible by Elections Canada) 
Date: March 21-22, 2019
Location: Quebec, QC 
For more information or to register, contact bootcamp@civix.ca
Event: Inclusion and Civic Action: Inquiry Activities for Your History Classroom Webinar
Organizer: Elections Canada & Ontario Teacher's Federation
Date: March 28, 2019, 7pm
Location:  Online
Register online or contact education@elections.ca 
Event: Democracy Bootcamp Canada 2019 
Description: Capacity-building event for Student Vote Canada 2019, secondary teachers 
Organizer: CIVIX (made possible by Elections Canada) 
Date: March 28-29, 2019
Location: Toronto, ON 
For more information or to register, contact bootcamp@civix.ca
Event: Civics and Beyond! Wizards and Trains for Your Civics and Politics Classroom Webinar
Organizer: Elections Canada & Ontario Teacher's Federation
Date: April 4, 2019, 7:30 pm
Location:  Online
Register online or contact education@elections.ca 
Event: Democracy Bootcamp Canada 2019 
Description: Capacity-building event for Student Vote Canada 2019
Organizer: CIVIX (made possible by Elections Canada) 
Date: April 4-5, 2019
Location: Regina, SK
For more information or to register, contact bootcamp@civix.ca
Event: Beyond the Ballot Workshop
Organizer: Elections Canada & Manitoba Department of Education
Date: April 5, 2019
Location: Flin Flon, MB
To register contact education@elections.ca
Event: Inquiring about Elections: Literacy, Numeracy and Global Competencies Webinar 
Organizer: Elections Canada & Ontario Teacher's Federation
Date: April 11, 2019, 7:30 pm
Location:  Online
Register online or contact education@elections.ca 
Event: Democracy Bootcamp Canada 2019 
Description: Capacity-building event for Student Vote Canada 2019
Organizer: CIVIX (made possible by Elections Canada) 
Date: April 11-12, 2019
Location: Saskatoon, SK
For more information or to register, contact bootcamp@civix.ca
Event: Beyond the Ballot Workshop [French]
Organizer: Elections Canada & Manitoba Department of Education
Date: April 12
Location: Winnipeg, MB
To register contact education@elections.ca
Event: Mapping Electoral Boundaries and Exploring Electoral Communities Webinar 
Organizer: Elections Canada & Ontario Teacher's Federation
Date: April 18, 2019, 7:30 pm
Location:  Online
Register online or contact education@elections.ca 
Event: Élections et démocratie, au-delà de l'éducation civique! Webinar [French] 
Organizer: Elections Canada & Ontario Teacher's Federation
Date: April 25, 2019, 7:30 pm
Location:  Online
Register online or contact education@elections.ca 
Event: Democracy Bootcamp Canada 2019 
Description: Capacity-building event for Student Vote Canada 2019, elementary teachers 
Organizer: CIVIX (made possible by Elections Canada) 
Date: April 25-26, 2019
Location: Toronto, ON 
For more information or to register, contact bootcamp@civix.ca
Event: Democracy Bootcamp Canada 2019 
Description: Capacity-building event for Student Vote Canada 2019
Organizer: CIVIX (made possible by Elections Canada) 
Date: May 2-3, 2019
Location: Winnipeg, MB 
For more information or to register, contact bootcamp@civix.ca
Event: New Brunswick Teachers' Association Council Day
Organizer: New Brunswick Teachers' Association
Date: May 3, 2019
Location: Moncton, NB
To register visit www.nbta.ca
Event: Ontario Association of Mathematics Education Conference
Organizer: Ontario Association of Mathematics Education
Date: May 16-18, 2019
Location: Ottawa, ON
To register visit www.oame.on.ca
 
---