Context card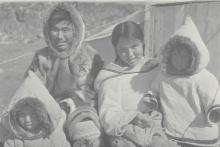 Inuit are a distinct Indigenous people. Their homelands are in northern Canada. For thousands of years, they have governed themselves.
Much of the Arctic, where Inuit live, became part of Canada in the 1880s. Inuit got the right to vote in federal elections in 1950.
Today, Inuit are active in Canada's elections and democracy.
---
Activity cards
1880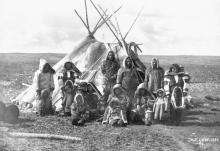 Canada expands its borders to include the Arctic lands where Inuit live. Inuit are not asked about this change. Canada's laws do not say whether Inuit can vote.
Inuit continue to govern themselves in their own ways.
---
1934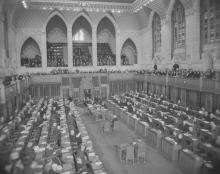 Parliament creates a new law. The law makes it clear that Inuit are not allowed to vote. This is the same as the rules for First Nations peoples.
---
1950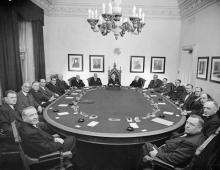 Inuit gain the right to vote in federal elections. The federal government makes this decision.
---
1953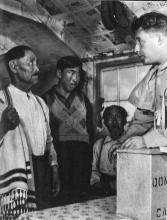 Inuit vote for the first time in a federal election. Some communities have voting places, but others do not.
In this photo from Labrador, Joe Millik is trained as an election worker.
---
1962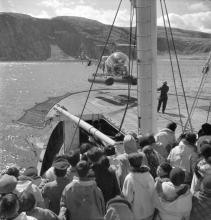 Voting services are expanded to all Inuit communities. Voting materials arrive by ship, helicopter and even parachute.
---
1979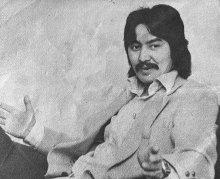 Peter Ittinuar is the first Inuk in Canada to be elected as a member of Parliament.
---
1992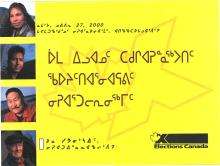 Elections Canada provides voting information in Inuktitut. This is the language that Inuit people speak.
---
2005
All four Inuit regions now have formal land agreements with Canada. Inuit vote for leaders in their own Inuit regions. Like other Canadians, they also vote in federal and other elections.
---
2008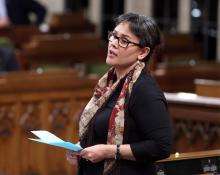 Leona Aglukkaq is the first Inuk cabinet minister. She is elected in the riding of Nunavut. She is the federal Minister of Health.
---
Time immemorial to the present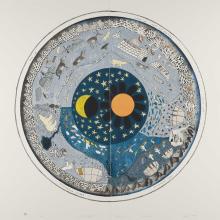 For thousands of years, Inuit have governed themselves in their homelands. Traditionally, the heads of families took on different leadership roles. Today, leaders are elected.