Header Image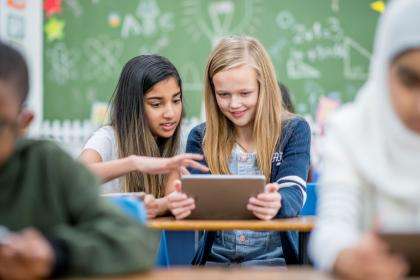 Body
Democracy and news in your classroom
Looking to have class discussions about democracy this year? Below, you will find a few examples of current events and recommendations for some of our resources to help you open the discussion and support learning.
Redistribution of federal electoral districts
The redistribution of federal electoral districts is taking place in 2022. Once the national census has been conducted, new electoral communities are drawn. You may have already heard about this process, the proposals submitted by the independent commissions, the way the Canada Elections Act is enforced, or public hearings. You can use our Mapping Electoral Districts resource to kick start a class discussion on this little-known democratic process. In this activity, students consider the concept of fairness and simulate the redistribution process by dividing an imaginary country into electoral districts. This simulation is an excellent way to introduce them to the conceptual understanding of electoral redistribution. You can follow the process with your class using the 2022 redistribution website.
Provincial and municipal elections
Several provincial and municipal elections will be taking place during the 2022–2023 school year. Our Which Election? resource can be used for addressing this topic in the classroom. Students are asked to explore the election process at each level of government and discuss the responsibilities involved. Using various headlines, they try to find which level or levels of government are concerned. This encourages students to make a connection between government responsibilities and headline news topics, and deepens their understanding of the allocation of these responsibilities among the levels of government.
While these activities lend themselves well to classes related to social sciences, citizenship, history and geography, they can also apply to other fields. For example, you can discuss democracy-related themes in a language class. This material encourages sharing viewpoints and reflecting while giving students an opportunity to make connections to recent news. Our search engine will help you find the resources that will best match your curriculum; your search can be filtered by course, subject matter, resource, or province or territory.